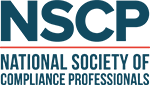 Outsourced General Counsel Services
Outsourced General Counsel is an extension of your team. Outsourcing your General Counsel is an affordable yet highly effective way to manage the legal aspects of a business. 
In order to effectively maintain the company's legal standing, a General Counsel has to fulfill a wide variety of duties and responsibilities that touch every department. The primary duty is to maintain legal compliance, but that involves many things. The major duties and responsibilities of a General Counsel include:
Advising management on new laws, existing laws and legal rights that would impact functionality of the business
Overseeing the legal matters of the business as a whole, including acting as the business' legal representative
Maintaining and documenting the company's legal documents and operations, including the employee handbook and employee agreements
Crafting and reviewing legal strategy in response to any litigation
Keeping a record of all legal documents and proceedings for the company
Facilitating filings of licensing forms and other statutory requirements
Communicating with outside counsel
Legally filing for copyright of intellectual property
Get in Touch
Fill out the contact form or call us at
(813) 497-1400
to schedule your free consultation.
1

Free Consultation

2

Client Focused

3

Results Driven