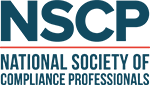 Legal, Compliance & Regulatory Services
Client Focused.  Results Driven
RLG focuses on investor advisor/broker-dealer compliance and their corresponding business transactions.
RLG's mission is to provide sound and ethical business advice to each and every client so that the client understands and fulfills regulatory responsibilities, grows the business, and is able to transition to new opportunities when the time is right.  
RLG's goal is to develop long-term client relationships by becoming fully immersed and familiar with the inner-workings of the client's business, while leveraging the collective knowledge and abilities of our professional staff to achieve total success of the client's business.   
More Specifically,
Reymann Law Group, P.A. ("RLG") was founded by T. Gregory Reymann II ("Greg") who has over 30 years' experience in the financial services industry, including legal and compliance roles with Franklin Templeton, Transamerica and Principal Funds. Greg has earned recognition as a seasoned and credentialed practitioner who provides top-quality business compliance services.
RLG's clients range from newly formed business owners to seasoned broker-dealers and investment advisers.
RLG offers outsourced chief compliance services to registered investor advisers giving advisers the ability to free up internal resources and save costs.
RLG believes that being dedicated to providing personalized services and legal strategy for success to clients is the best way to foster a long-term ongoing relationship with a client. 
Regulatory Compliance Blog
Revisiting the New Marketing Rule to Prepare for November 4, 2022 On July 20, 2021, we released our Blog entitled "SEC Modernizes a New Marketing Rule" to provide you with a glimpse of things to come pertaining to new marketing and advertising definitions, prohibitions, amendments and SEC staff guidance set forth by the new Marketing Rule (the "Rule").  The Rule had an effective date of May…
SEC Division of Examinations' Risk Alert Concerning Notable MNPI Authors: Greg Reymann & Jim Obuchi On Tuesday, April 26th, the SEC's Division of Examinations (the "Division") issued a Risk Alert that outlined notable deficiencies observed by the Division's staff with respect to two key compliance areas: Section 204A of the Advisers Act of 1940, which addresses the prevention of the misuse of material non-public…
2022 SEC Division of Examinations Priorities – Summary for RIAs Authors: Greg Reymann and Jim Obuchi On Wednesday, March 30th, the SEC's Division of Examinations (the "Division") released its annual examination priorities for 2022, which cited a 20% increase in the number of RIAs over the past five years (from about 12,250 to over 14,800 RIAs). During this period, the number of RIAs with AUM…
Get in Touch
Fill out the contact form or call us at
(813) 497-1400
to schedule your free consultation.
1

Free Consultation

2

Client Focused

3

Results Driven